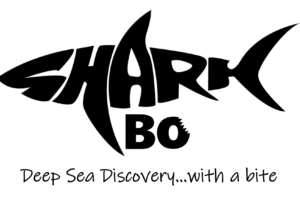 Shark Bo
Shark Bo is on a mission to inspire young minds about the wonders of sharks and the importance of ocean preservation. Through a fun and engaging approach, he aims to create a generation of marine enthusiasts and responsible stewards of our planet.
Together, we will dive into the world of sharks. This program takes kids on an exciting journey through the depths of the ocean, where they'll discover the mystery and majesty of sharks. We will discover: what sharks are really like, the different species of sharks and their unique abilities, the sharks of North Texas, and most importantly, how much sharks need our help.
In keeping with our program's belief that kids learn best through hands-on learning, after the presentation kids will be able to see and touch real shark teeth! From Megalodon, Great White, Tiger, Bull, etc. kids and adults will experience the thrilling sensation of touching the teeth of sharks, connecting with the incredible power and mystery of these magnificent creatures firsthand!
Join Shark Bo in this exciting adventure of learning, where education and entertainment blend seamlessly to nurture a future generation that cherishes, protects, and respects our precious marine world. With a focus on shark education, as well as conservation and sustainability, our program encourages kids to take action, no matter how small, in protecting marine life and habitats.